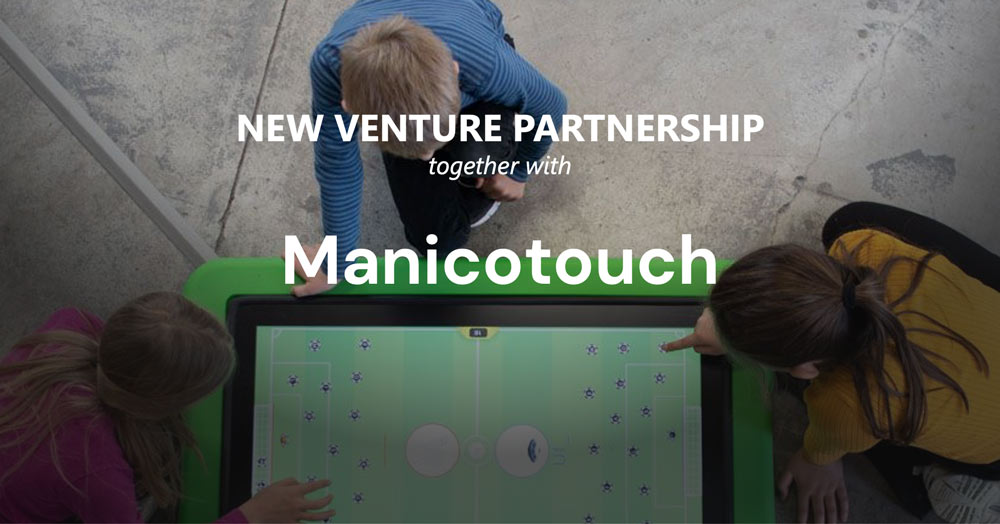 Manico is pleased to announce that we have entered a Venture Partnership with Katalysen & Partners
Manico is developing large, interactive multitouch tablets for children, in order to stimulate active participation and collaboration that creates joyful learning experiences. "Made in Sweden" with a secured ownership of the whole production chain, means high quality and trust.
"We look forward to working with Katalysen & Partners and use their competence when we continue to expand our offer to build Smart classrooms and Kids' corners. We strongly believe Katalysen is the right partner for us on our journey to become a leading player in the EdTech market", says Carl Lindgren, Manico CEO.
In this Venture Partnership, Katalysen will help Manico with branding and re-packaging, crafting a technological roadmap, financial planning, business development, and commercialization.
"Manico has developed a great platform to enhance learning, focused on interaction, collaboration, and play. The company has shown great organic growth over the last years, proving the value of the product. We believe Manico's leadership team and product has great potential to expand and provide value in a range of new markets and segments", says Katalysen's Peter Almberg.
Would you like to learn more about Katalysen and our Venture Partnership model? Reach out at contact@katalysen.com! Or reach out to Manico at carl@manicotouch.com