Different arenas and customer values
While the specific use-cases varies, the value is always based on the principle of joyful learning that shifts children's attention to something useful. We see three different arenas as followed:
Schools
At the Klagstorp school in Trelleborg, Sweden, the students who had used funtable performed better at the national tests in math than the control group.
Enterprises
For instance, we have sold over 35 tables during the 3 recent years to a global furniture department store. The company values the learning aspect of funtable, and has asked that only learning applications are allowed on the device.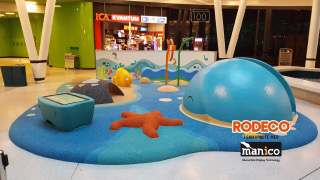 Kid´s corners
Manico funtable was used at a dentist in Sweden, and the dentists noticed that children were much calmer after having used the table.